MESSAGE FROM
MANAGEMENT /
PHILOSOPHY
MESSAGE FROM
MANAGEMENT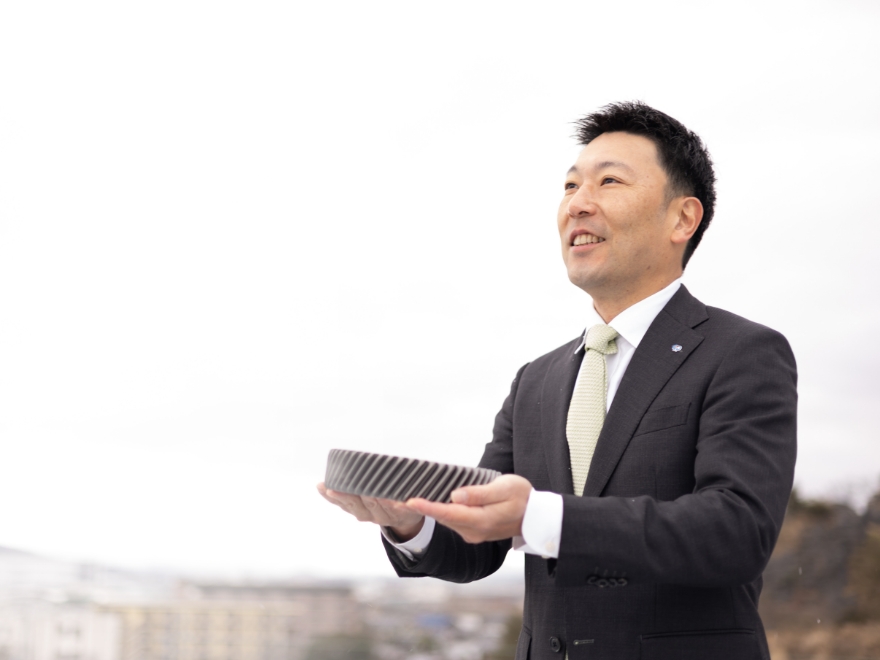 I just want to see
everyone smile…
Using the fusion of
craftsmanship and
state-of-the-art technology,
Gohsyu aims to become
a 100-year company!
More than 70 years have passed since our company was founded, and we are proud of the fact that our forged products are highly reliable as strong and functional parts.
We have contributed to the development of our customers in various fields such as automobiles, agricultural machinery and other industrial machinery.
Thanks to our customers, we currently have three overseas subsidiaries, and we have grown up to receive high praise to our products from our customers in Japan and abroad.
Our company traditionally has Gohsyu spirit of 'anticipating needs with (unchanged) and (challenge)'. We hope Gohsyu spirit will continue to be cherished as a keyword for further SINKA (evolution, deepening, and newness).
What we must not change is the mind of respecting people and the attitude to find out the essence of things. In addition to this, we will integrate the skills of artisans that have been handed down as craftsmanship with new technologies that make full use of the most advanced technologies such as robotization, digitalization, and visualization so that we can create a smart factory with the concept of SINKA. We try our best to capture as much "craftsmanship" as possible quantitatively and visually through the use of IoT and AI to accelerate the speed of development and utilize for predictive maintenance of facilities, and in addition, as a tool for human resource development to learn the principals, which will lead to the improvement of our products and bring joy to everyone around the world.
With the goal of our business that makes our customers happy, a development of society, and makes our colleagues happy both materially and emotionally, we are committed to pursue Gohsyu spirit and the essence of things, and we are determined to continue to make sincere efforts to become a 100-year-old company.
We look forward to your continued support and patronage.
President



Daisuke Hayashi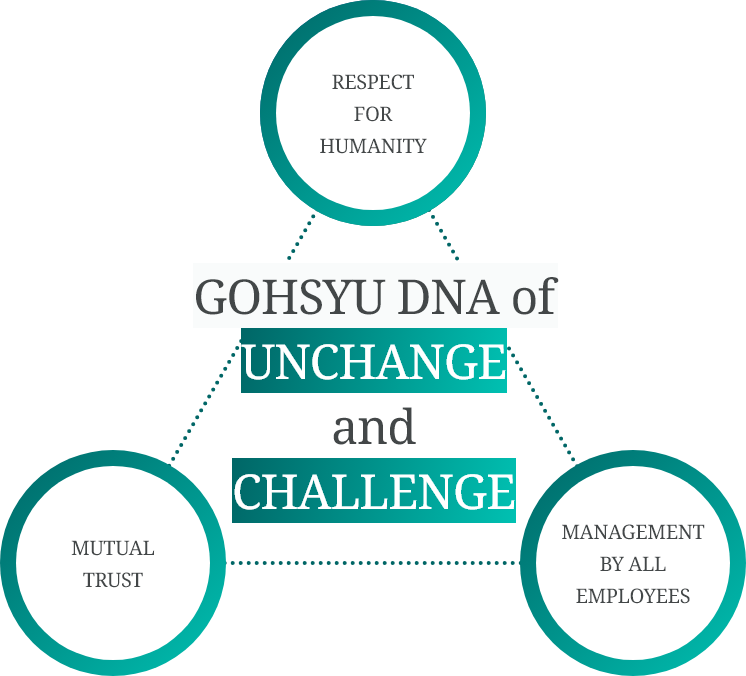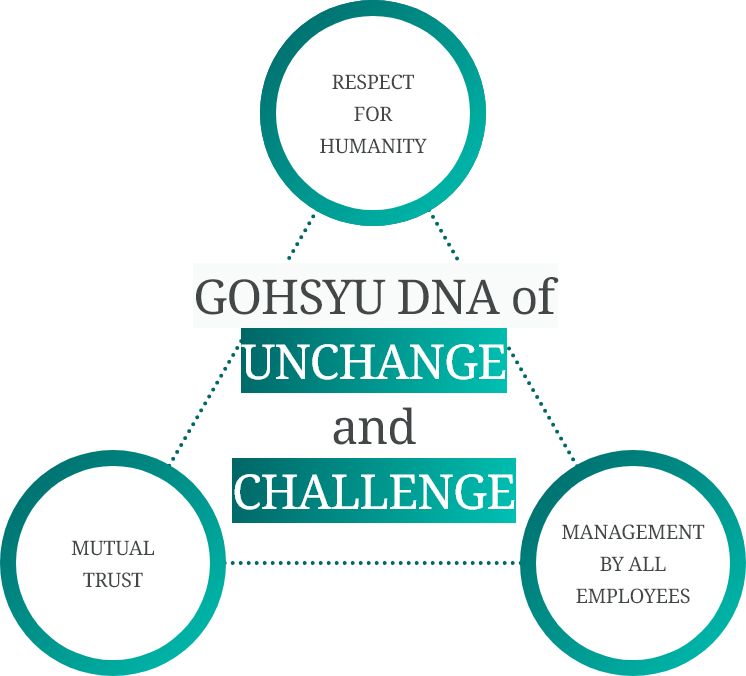 AS LONG AS WE ARE
REQUIRED BY THE
SOCIETY, AS LONG AS
OUR STAFF HOLDING
PRIDE AND AIM,
OUR COMPANY WILL
KEEP
ON PROGRESSING.
At GOHSYU, we have applied a management philosophy that tries to utilize each employee's possibility to the maximum. We have asked ourselves, what does society need, how can we contribute to those needs, and how can we gain the trust of society. Since our establishment, GOHSYU has continued to advance while searching for the answers to these questions.
One answer we found was to keep "challenging" the changes around us.
We constantly question our current situation, and try to find changes. This attitude betters us as people, helps our technology advance, and ultimately advances GOHSYU. We are using our own hands to realize our ideals of contributing to the creation of a new society.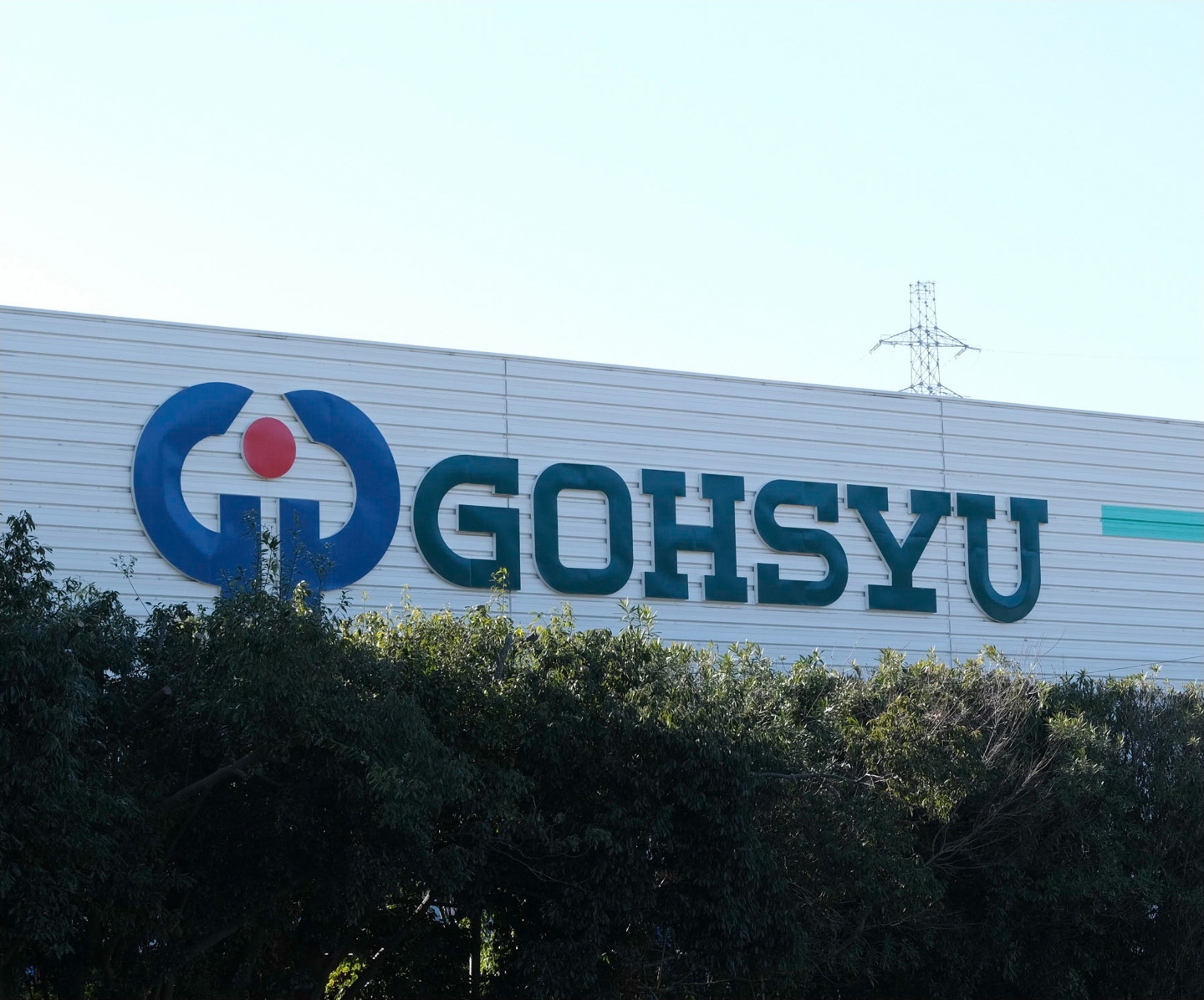 contact
We are pleased to receive your contact on
forging production and parts.
Your requests and questions are
more than welcome!